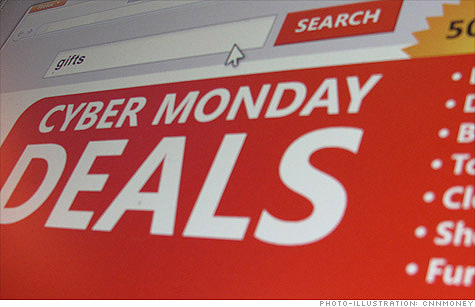 CNN recently posted a video about the "Cyber Monday" shopping craze and the increasing presence of mobile commerce.
Click here to watch the video.
The video notes that Cyber Monday spending is expected to top $1.5 billion this year, an increase from last year. Emphasized was the importance of online and mobile shopping, and the increased usage of eCommerce.
Also talked about was Facebook's foray into eCommerce. The new "Buy A Gift" feature allows you to send gifts to your friends without ever having to leave your home.
The video goes on to say that, "your smartphone has blurred the line between in-store shopping and online shopping."
Another CNN article addresses the idea that Cyber Monday, and Black Friday, for that matter, are no longer relegated to the days that they were named for.
"Cyber Monday's original appeal, as the first weekday after Thanksgiving, was access to quick Internet speeds while at work," says CNN Money writer Julianne Pepitone. "But now broadband at home is ubiquitous, and consumers can also shop on a slew of mobile devices.
"And so retailers' online deals stretch well ahead of Cyber Monday — in some cases, nearly a full week before."
Follow iFlyMobi on Twitter for more mobile news during the holiday season.